We are pleased to announce that BioWare and LucasArts have partnered with Razer, the world's leading provider of high-end gaming products, to create a line of premium PC peripherals for Star Wars™: The Old Republic™.
In collaboration with BioWare and LucasArts, Razer has created some of the most impressive gaming products seen yet. Among these peripherals is the official Star Wars: The Old Republic Gaming Keyboard, the first ever keyboard to feature a full-color multi-touch LCD track-panel, with ten adaptive tactile keys located right above it for easy access to player skills and abilities. The entire keyboard will also convert from alpha-numeric to Aurebesh, the written language commonly found throughout the Star Wars universe!



Razer will also be releasing the official Star Wars: The Old Republic Gaming Mouse, a wireless mouse that features fifteen programmable buttons, including a twelve-button thumb-grid to give you quick access to all your skills. The mouse will include an interchangeable faction panel so you can always display your allegiance!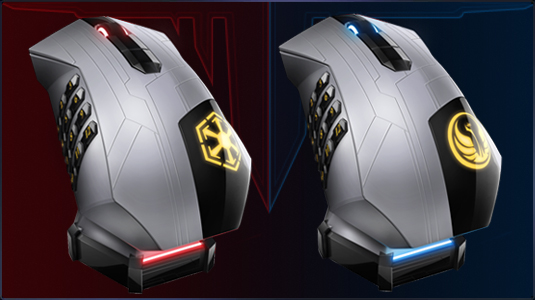 In addition to the keyboard and mouse, you'll also be able to get your hands on both a two-sided, performance grade surfaced mouse mat that has the symbols of both the Sith Empire and Galactic Republic, and a stereo gaming headset that features 5.1 surround sound and an adjustable boom microphone as well as conveniently placed volume and microphone controls.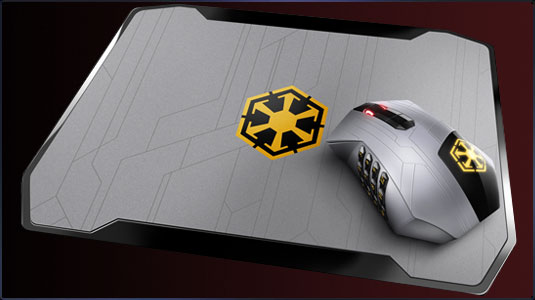 To be among the first to know when these products will be made available, as well as all other news pertaining to the game, keep your eye on The Old Republic website!
For more information on these products, please visit Razerzone.com.